Tai Chi Chuan is a Chinese martial art, often called "soft" or "internal." In many ways, this means its practitioners strive to avoid using brute strength and instead focus on developing refined and efficient body mechanics. However, most people's idea of Tai Chi Chuan is a group of elderly people performing a slow-motion choreography somewhere in a beautiful park. Though not necessarily incorrect, that kind of practice is only a small part of the art despite being its most popular. On this page, we'll discuss what Tai Chi Chuan truly is.
What does "Tai Chi Chuan" mean?
"Tai Chi" refers to the Yin-Yang symbol and can be (roughly) translated as "supreme ultimate".
"Chuan" means "fist" and is used in Chinese to classify martial arts.
Put these two together and you get "Supreme Ultimate Fist", but that doesn't explain much to our Western way of viewing the world. A better definition would be:
Tai chi Chuan is a martial art that uses the principle of Yin-Yang for self-defense.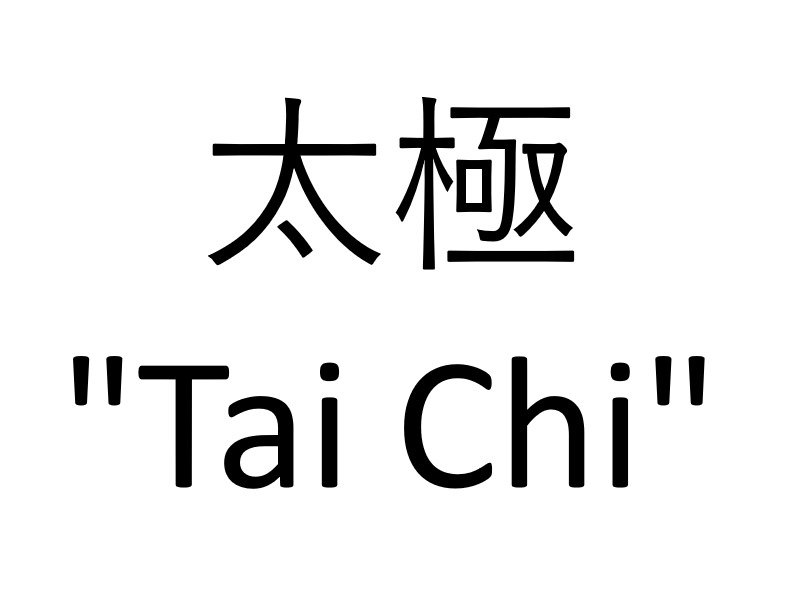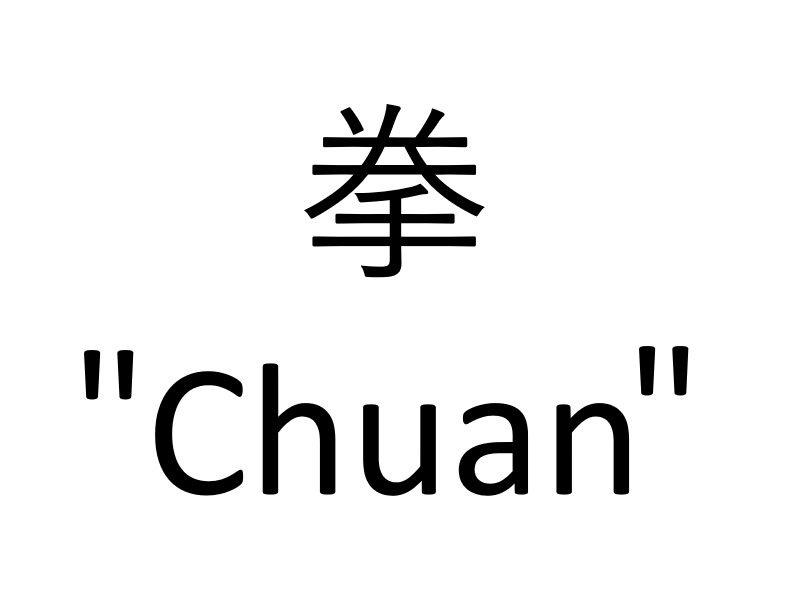 Traditional Tai Chi Chuan is comprised of five components.
Hand form
This is the most well-known part: a series of consecutive, constantly flowing movements performed slowly. This kind of practice has numerous health benefits: stress-relief, physical relaxation, improved, flexibility, strength, cardio-vascular conditioning, lung capacity and much more. The martial aspects of the form are improved coordination, balance and focus.
Self-defense applications
Every single movement in the forms has a self-defense application: usually, more than one. Some techniques are not found in the forms, yet they are still part of the curriculum. The art emphasizes evasion and footwork to avoid going up against the raw strength of the attacker. Counterattacking is done with coordinated movement to use the entire potential of our body for maximum results with the least amount of purely physical effort.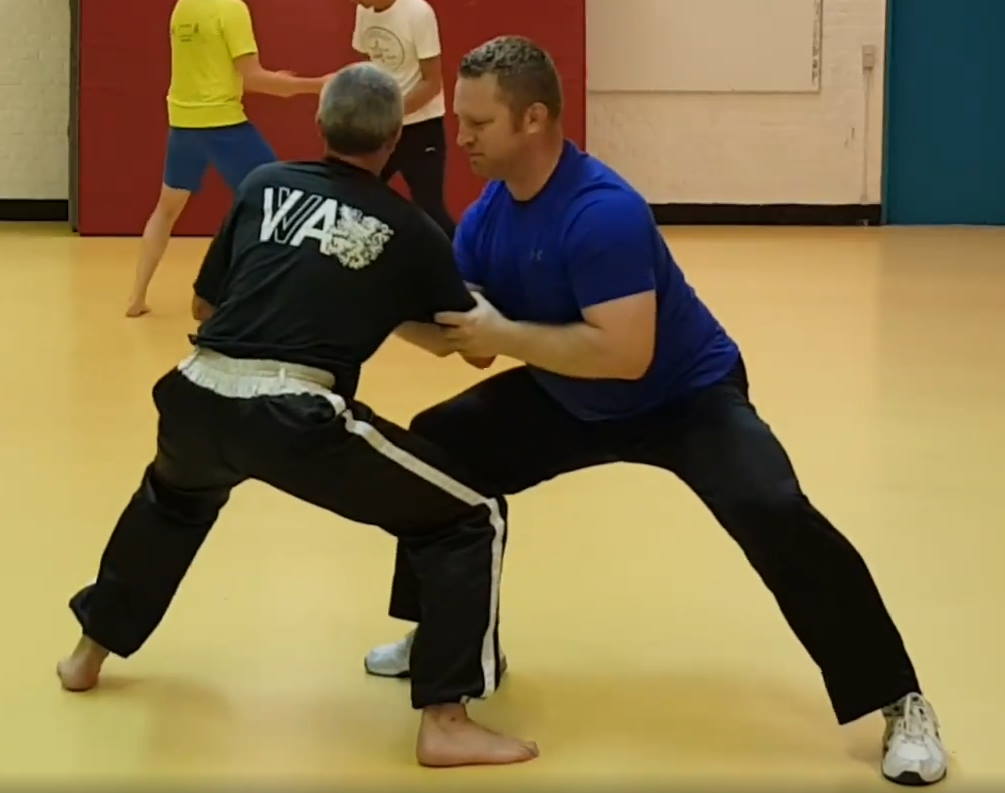 Pushing hands
Pushing Hands is a series of partner exercises with multiple purposes. Overall, they teach you to literally feel the movements and techniques of the partner and use them against him to break his balance. Pushing hands is a skill unto itself, but also the connection between hand form and self-defense techniques.
Weapons
The three weapons of Tai Chi Chuan are sabre, sword and spear. Each weapon has forms, self-defense techniques and partner exercises.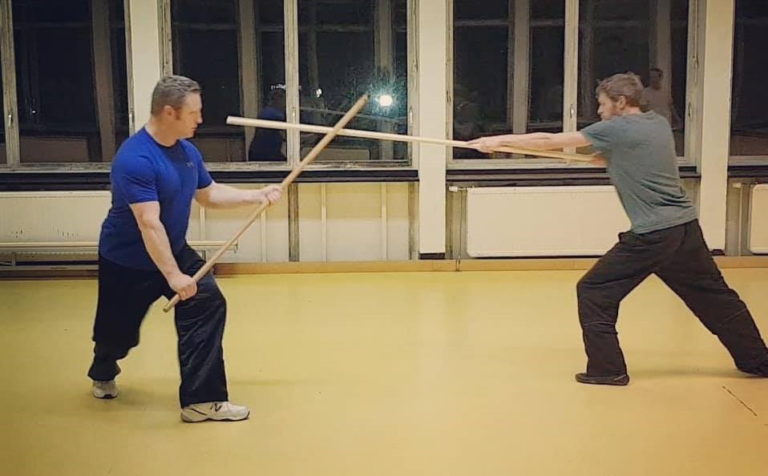 Internal strength
"Nei Kung" means "internal strength" and is a series of solo exercises with multiple goals: improved strength, stamina, concentration and much more. They have both conditioning and therapeutic effects, contain self-defense techniques, but also meditation. Nei Kung is similar to, though not entirely the same as "Chi Kung."
Putting it all together
Our style is called "Practical Tai Chi Chuan." Hong Kong journalists named it so because the late head-instructor of the style, Cheng Tin Hung, was one of the few practitioners who effectively used Tai Chi Chuan for self-defense. We continue that tradition by practicing the art in its entirety: all components mentioned here above are equally important in our training. Instead of only focusing on forms or pushing hands, we believe Tai Chi Chuan's full potential for both health and self-defense can only be achieved by a systematic study of all five components.